Vehicle Workshop Management Software
Complete the safety inspections on your tablet or computer and send them instantly to your clients. 
A simple and paperless solution to record DVSA Safety Inspections.
Save Time and Hassle
Completing vehicle inspection reports online rather than on paper will help you better manage your work and time management. 
Data Storage
Keep all your inspection reports within the system and send them to clients instantly. This will eliminate the risk of losing paper records.
Professional Look
The Workshop Module is fully integrated with the Fleet Planner Maintenance Software and regularly updated by our consultants.
Simple and easy to use
Our Workshop Module is a simple and easy solution to use by any maintenance provider. Accessible from any Android or iOS device.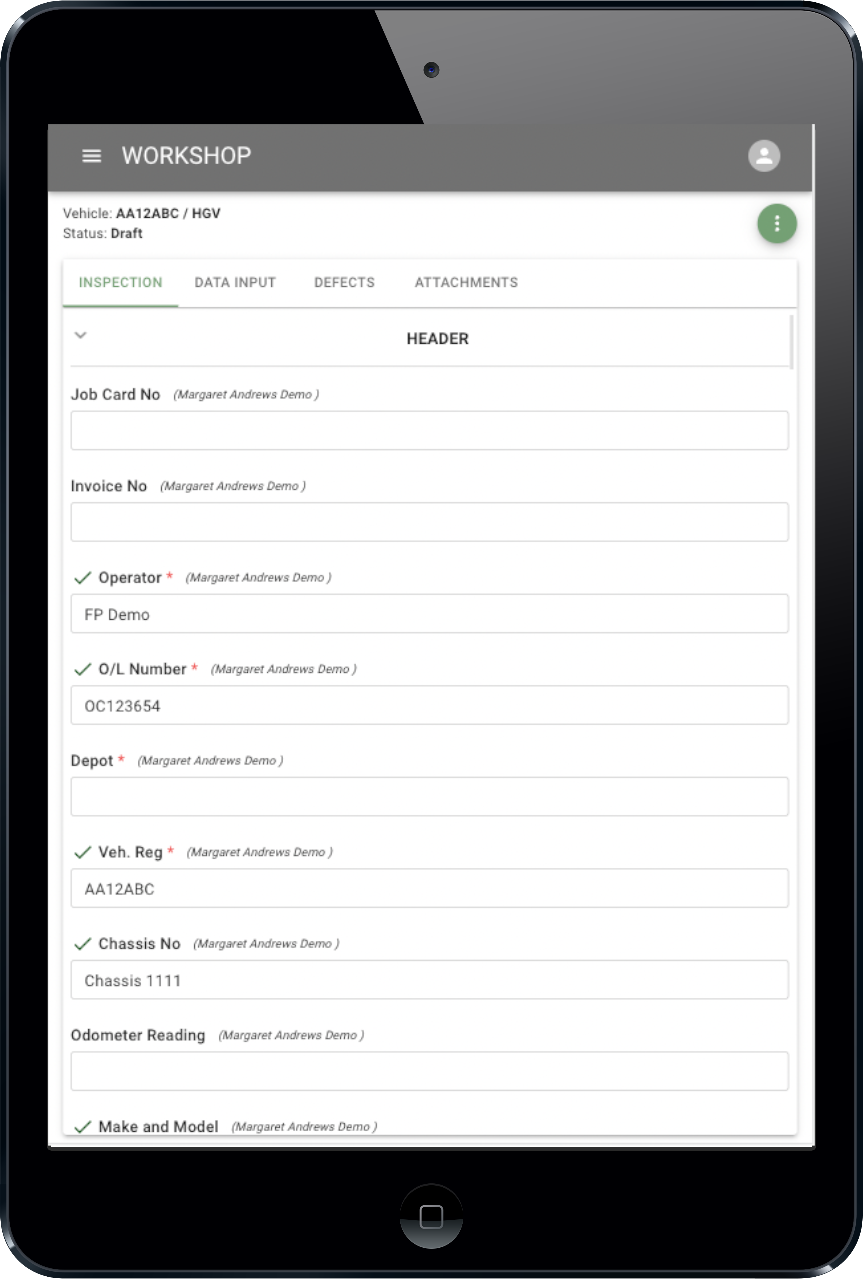 Easy to use on any device
User management
Unlimited number of users and separate Technician and Manager user permissions.
Paperless safety inspections
Our Workshop Module allows maintenance providers to complete an electronic version of the vehicle safety inspection report. This can then be automatically sent to the operator or printed if required.
Safety inspection forms updated on a regular basis
Fleet Planner will update your safety inspection template after any change in regulations. You can also add additional customised check items depending on your customer needs.
PERSONAL NOTE FROM THE FOUNDER
The most common problem that vehicle operators face when being investigated by the Traffic Commissioner or DVSA is that the quality of their safety inspection records is below the expected standard. This includes out of date reports with certain inspection manual items missing, incomplete reports or unreadable reports, lack of roadworthiness confirmation and failure to correctly record the brake testing to name a few. This, together with late delivery of the reports, puts the clients of many workshops at risk of disciplinary action.    Completion of the reports via a simple online solution like the Fleet Planner Workshop Module can help eliminate most of the above issues and also help improve efficiency of the workshop itself. After all, you want the mechanics on the tools not writing the reports.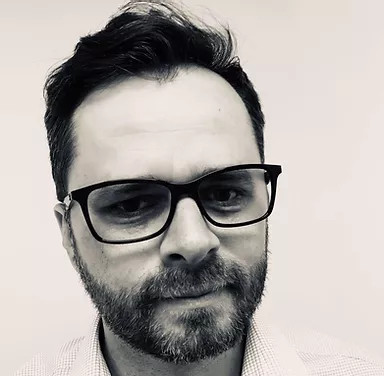 Roman Nawrocki
Transport Consultant
FREQUENTLY ASKED QUESTIONS
Do I have to download the software?
No, our system is web-based. You will require internet access and after creating your login you can access the system on any device via your browser.
Can the report be completed after the inspection is finished or do I need to complete it as I go along?
You can choose to complete the report after the inspection has been carried out.
Can the system be used by multiple mechanics/ technicians?
Yes, every user will have their own login. Access and permission levels can be adjusted in the settings.
Is it suitable for a one man operation?
The system will work with any size operation. In fact, it is very affordable therefore one man operators find it very beneficial.
What is the benefit of using this system?
Moving away from paper inspections or choosing a simple solution like Fleet Planner allows your technicians to deliver quality inspection reports to the clients in a much more efficient way. The system allows you to keep copies of the inspections online giving you easy access at any time.