HGV Daily Check & Compliance System 
A simple and powerful tool to help manage your fleet of heavy goods vehicles (HGVs), public service vehicles (PSVs) and vans.


A simple way to carry out your vehicle daily checks
With our mobile app,
your drivers can quickly and easily conduct their daily vehicle walk around checks
in compliance with the Driver and Vehicle Standards Agency (DVSA) safety requirements. No more need for paperwork since they can easily conduct daily checks using an intuitive checklist. Simple, user-friendly dashboard allows fleet managers to access them as well as manage defects, log inspections, schedule maintenance and update vehicle records.
Timely email notifications
let you know when inspections and maintenance are due.
 Free Daily Walk Around Check mobile app for drivers.
 Customisable Checklist to meet your requirements.
 Paperless Defect and Maintenance Management.
A simple and paperless solution to plan and record your vehicle maintenance. 
Automated Daily Checks
No more need to conduct your daily walk around checks using paper forms. Easy to use vehicle daily walk around check mobile app with real time reporting. Available for IOS and Android devices.
Customisable Checklist
Create a customised checklist to ensure all vehicles and plant are covered. The DVSA specific checklist is automatically uploaded to the system but bespoke questions can be created for any vehicle or asset.
Defect Management
Accurate and detailed defect data is available to view within seconds of completing the daily walk around check, allowing you to take action as required, track through to rectification and help reduce the vehicle downtime.
Email Notifications
Weekly email notifications of all scheduled upcoming work and tasks as well as a reminder of all overdue work and unrectified defects. Helps ensure nothing is missed and you are on track with your activities.
Secure end-to-end audit trail
Once your data has been recorded, whether it's a daily walk around check, defect or any other event, it cannot be manipulated. Clear end-to-end audit trail. Each event log is date and time stamped and includes user information.
Paperless Maintenance History
Instant access to all your historical event logs in one place. Environmentally friendly cloud based file storage which can be accessed by users from different locations, allowing remote work and more efficient compliance management.
Staff Record Management
Instant access to copies of documents, certificates and qualifications. Record training, driving licence or CPC details and set reminders to ensure you are on track with compliance checks or accreditation requirements.
Maintenance Scheduling and Planning
Close the loop between walk around checks, reporting defects and issue resolution. Schedule maintenance, inspections or repairs, get an overview of upcoming work and a forward planner as required by the Traffic Commissioner.
Expert Support
Access to an experienced Transport Consultant who can answer your questions and offer support with your compliance issues. A library of document templates to assist with operations, licences accreditations and staff management.
PERSONAL NOTE FROM THE FOUNDER
Managing compliance of your fleet may not be the easiest and most exciting task you will ever have to do. Therefore you will find that having useful and easy to use tools can make your job much easier. I used to be very comfortable using paper check sheets, inspection reports and a wall planner and I still believe there are people who prefer that way. I used to say I can see the documents and touch them; when I complete the job and file everything then I know it is done! Therefore it is transparent and easy to audit. Until one day, I realised that I am simply wasting my time organising the paperwork!
A DVSA approved software simply makes the job easier and faster, that's a fact. Fleet Planner ticks those boxes for me.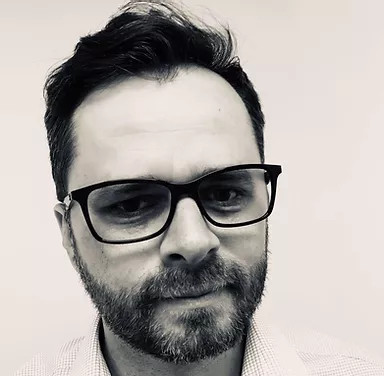 Roman Nawrocki
Transport Consultant
FREQUENTLY ASKED QUESTIONS
How long will it take me to familiarise myself with the software?
Our system is built with simplicity in mind. Our 30 minutes demonstration session is usually sufficient to enable you to use the software. 
How long is the contract for?
The software is offered on a pay-as-you-go basis with 1 month's notice period. You do not need to commit to a long term contract. 
Is the system approved by DVSA?
The system is approved by DVSA ( Driver and Vehicle Standards Agency) for the DVSA Earned Recognition Scheme. 
What if my drivers don't know how to use the app?
The app is very intuitive and we have found that even those who have limited knowledge of technology are able to use the app and have a positive experience.